Maranatha is an Aramaic word that means "Come Lord Jesus" found in 1 Corinthians 16:22. It was a common greeting of the oppressed believers of the early church reminding themselves that Jesus is returning at any time to establish His kingdom. They lived with eternal hope and a sense of urgency to share the gospel. Are you ready if Jesus comes today? Do you desire to have eternal hope? Do you want to live your life with a sense of purpose and urgency for God's kingdom? We want to journey with you as you explore Christ and His message of eternal hope in light of His second coming. Maranatha!
We meet at 10:30 am every Sunday. We have English adult, youth, children services as well as Chinese service.
We would love to see you onsite but if you can't, check out our 'live' online service and achived sermons.
The pandemic has shown us how easy it is to be isolated as believers and missed why Jesus founded the church as the assembly of believers on God's mission. The truth is that we need one another for our faith to thrive. The greatest witness to the world is a united and loving community of faith. Join us to spur one another towards faith and good works.
MCA is modernising our branding, social media and logo to better reach the unchurched and next generation.

Christmas home visitation over food and fellowship.

Welcome to Refresh Youth Chalet! There will be fun activities like board games, outdoor games and BBQ. Come and hear Pastor Isaiah share his testimony of how he converted from being a Muslim to become a pastor.

This Christmas, let us celebrate Jesus, who is the hope of the world. Come and hear the amazing testimony of Aaron Wong, a disabled young adult who conquered life's challenges with Jesus as his hope.

2022 is about to end in a few months, and as we are planning for holiday and recreation for next year please save these dates for our 2023 CHURCH CAMP, June 14 - 17.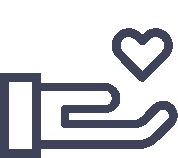 "Each one must give as he has decided in his heart, not reluctantly or under compulsion, for God loves a cheerful giver."
subscribe to our WhatsApp broadcast
We'd love to hear from you
+65 98300465
(WhatsApp text & call)